A few months ago, I recieved a box of ONE PIECE chocolates. [They were bought in Taiwan]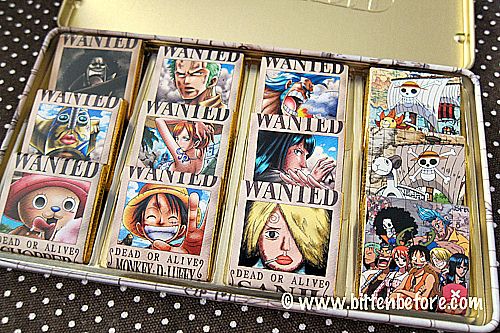 FYI ONE PIECE is a super popular anime/manga here in Japan.
The tin container it came in was super pretty so i decided to repurpose it by making it into a magnetic makeup palette.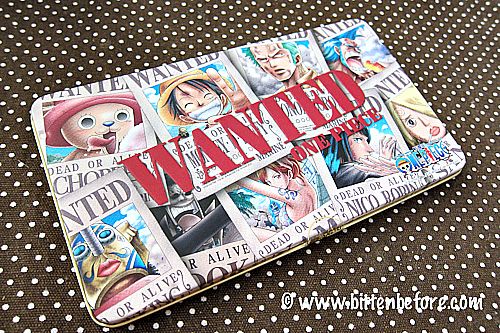 Wanna make one? its super simple!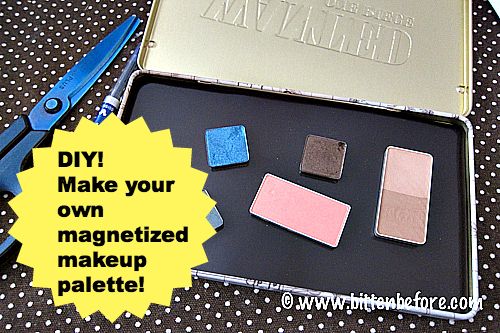 What you will need:
1. A container. Something flat would be the best. [Tip: an old CD case would work well!]
2. Magnetic Sheet [i got mine from Daiso]
3. Depotted Eyeshadows/Blush/Makeup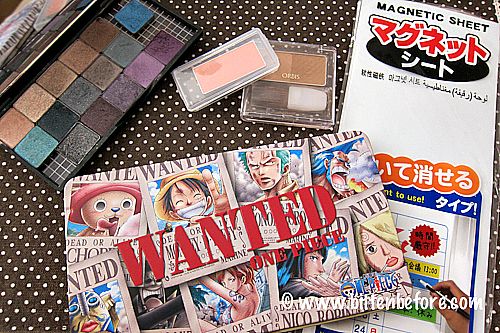 Optional Step
Get rid of the chocolates.
If you dont eat chocolates [like me] you can give them to your loved ones. [Thanks hubs for eating them XD]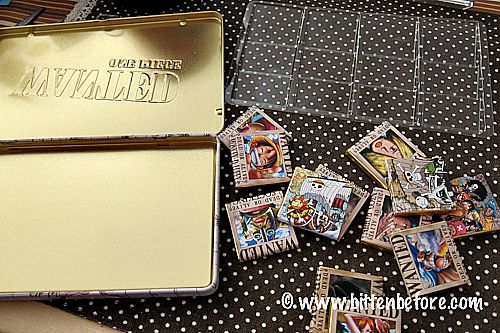 Step 1: Trace around the container onto your magnetic sheet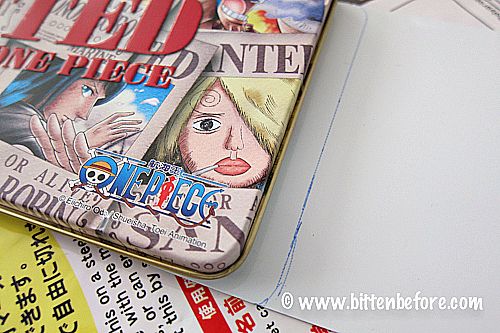 Step 2: Cut the magnetic sheet to size and fit it into your container. I did not use any adhesive for this step as it was a tight fit. If its not a tight fit in your container, try using some double sided tape.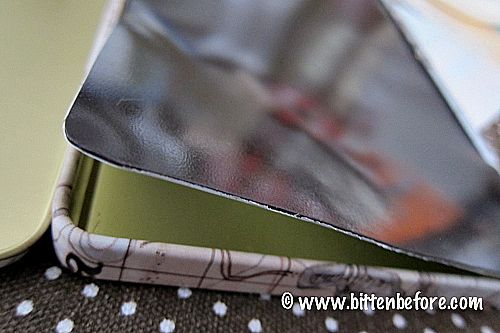 That's it, you are done XD

Place your depotted goodies into it!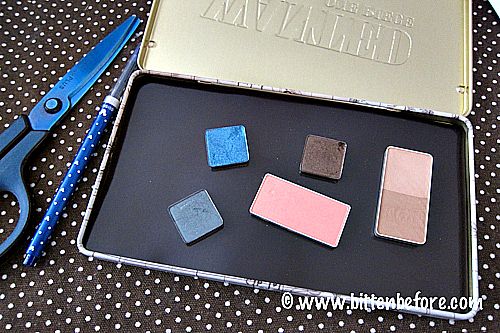 Ok i admit, its not the most complex tutorial ever and you probably didnt need one.
However i hope this inspires you to do something similar or keep a look out for containers you can recycle!
Have a fabulous weekend! [hey maybe this can be your weekend project!]
If you try this out, let me know how you go!!
XOXO Yumeko
See more DIY tutorials HERE